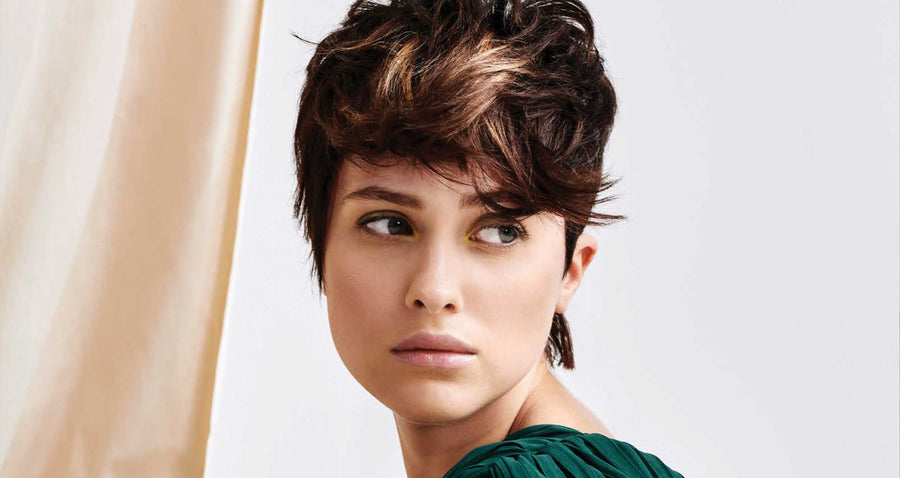 Fall hair color trends that can be worn all year
There's something about the changing seasons that makes many of us want to change up our look. Fall hair color trends have become a thing for exactly that reason. Typically named for autumnal treats like "pumpkin spice" or "caramel apple", traditional fall colors are typically deeper and richer than shades that are popular in the warmer months.  
The great news is that the tones that are typically the most popular in the cooler months are flattering just about everyone. To inspire your big fall hair color change, we've rounded up a few of our favorites that we've spotted from milk_shake salons. 
Fall Copper Hair color  
Copper hair is having a moment! While deeper ruby reds have traditionally been a go-to for fall, this year we are seeing a trend towards reds that are brighter and more orange. If the bright, brassy copper makes you nervous, ask your stylist to break it up with some cooler lowlights.  
Copper Look #1: https://www.instagram.com/reel/CjqESuGvA1N/?utm_source=ig_web_copy_link 
@ginastyles_4u 
Copper Look #2: https://www.instagram.com/p/CjgbUnavWmq/?utm_source=ig_web_copy_link 
@latenighthair1 
Copper #3: https://www.instagram.com/p/CjomOjIMCDc/?utm_source=ig_web_copy_link 
@hair.by.jordan.n 
Fall blonde hair color 
The traditional warm, butter blonde still reigns for fall. Those of us who went lighter and brighter in summer tend to tone things down a bit as the temperature drops. Lately we've been noticing a growing number of icy, wintery blonde requests being thrown into the mix.  
To choose which blonde tones work best for you, try holding a white piece of paper up to your face. If your face looks yellow next to it, you are warm-toned, and a buttery blonde will do wonders for you. If your skin looks more rosy next to pure white, then you are cool toned, and an icy or mushroom blond is a perfect fit. (* if you're still not sure, just ask your stylist! A professional colorist will tell you exactly which shades work for you. Find one here>>>) 
Fall Blonde Look #1: https://www.instagram.com/p/CiimAPaPBUw/?utm_source=ig_web_copy_link 
@hairbytlu_fringe 
Fall Blonde Look #2: https://www.instagram.com/p/Cjc47CWLeFU/?utm_source=ig_web_copy_link 
@abbykeller_1006 

*before & after by @sabcatsim_hair
Fall Brunette hair color 
There is nothing quite like deep, rich chocolate brown hair for the fall. Besides looking great, going darker for fall can actually be beneficial to your hair's health. Color molecules from semi and demi permanent hair color work to fill in the gaps in hair strands, making it appear smoother and shinier. If your colorist is using milk_shake hair color, then your hair is getting even MORE benefits from our milk proteins and fruit extracts.  
Fall Brunette# 1: https://www.instagram.com/p/CjoGqCSAtyA/?utm_source=ig_web_copy_link 
@sabcatsim_hair 
Fall Brunette Look #2: https://www.instagram.com/p/CjbJJBmL_NY/?utm_source=ig_web_copy_link 
@colorme_nichole 
Ready to make your big fall color transformation? Find a milk_shake salon near you! >>