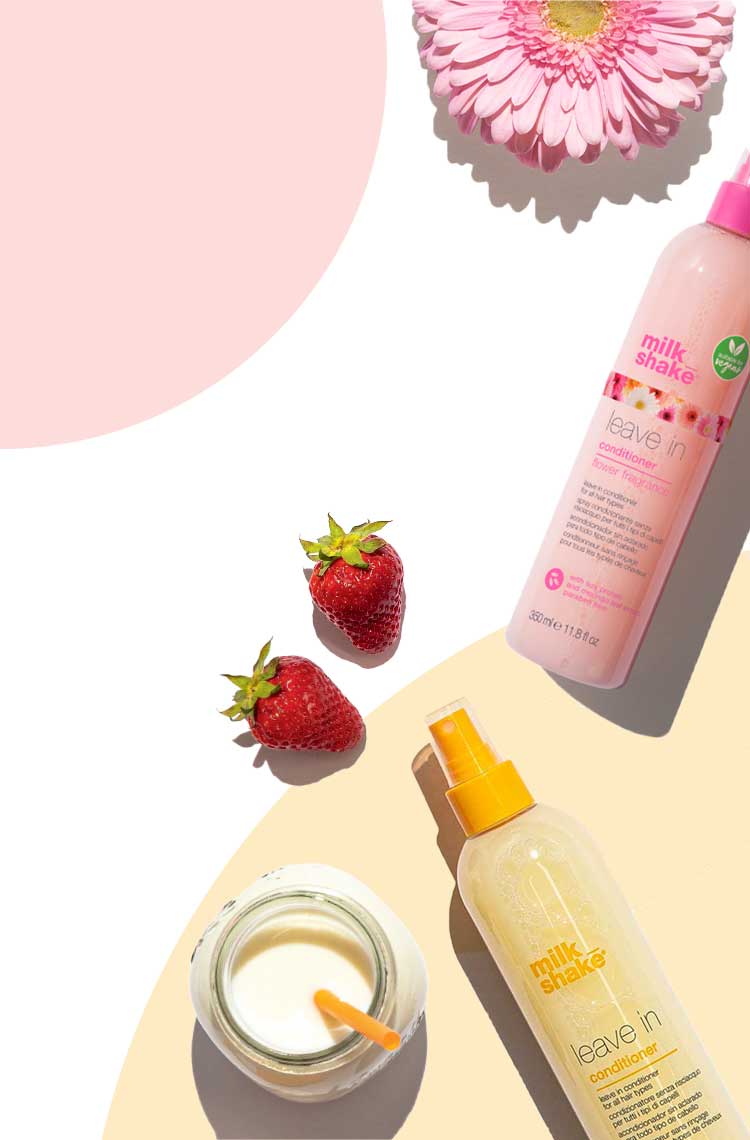 no to rinsing, yes to shine 
lightweight formulas to hydrate, detangle & de-frizz all day along
SHOP NOW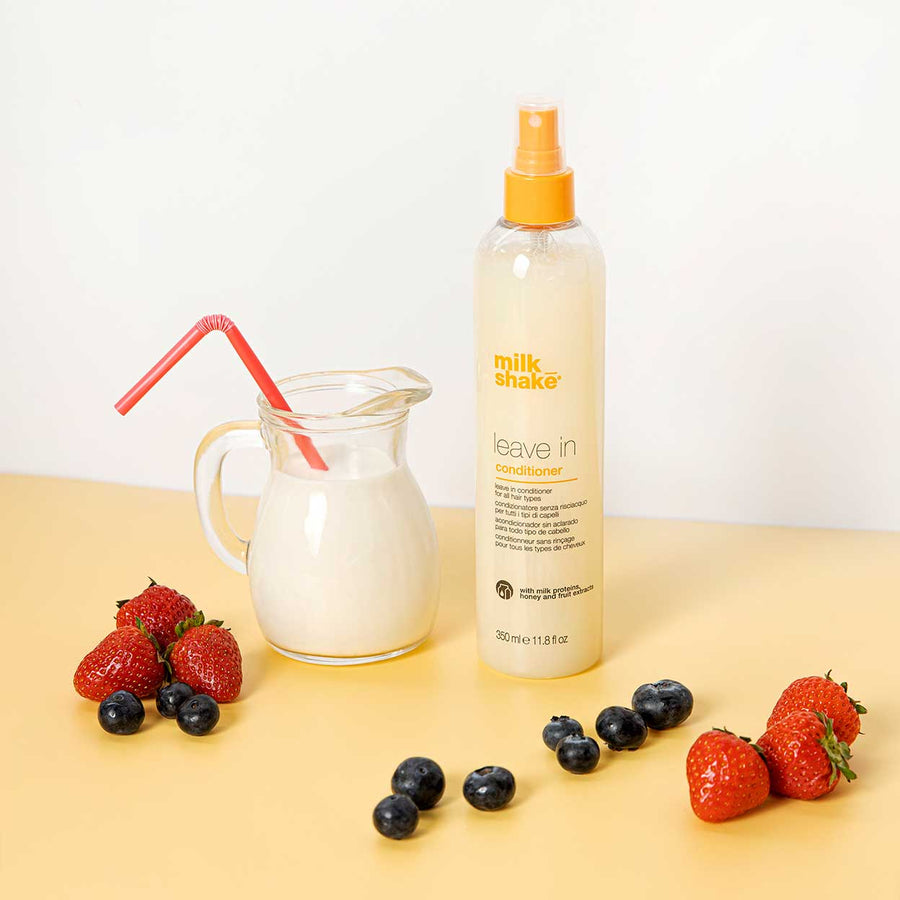 spray your way to healthy hair.  
Everyone needs a good leave-in. This versatile, multi-benefit product delivers much needed benefits to keep your hair stronger, shinier, and healthier. 
It's care for every hair.  
Is your hair... 
/ Dry? 
/ Dull? 
/ Color-treated? 
/ Curly? 
...then you need a leave-in!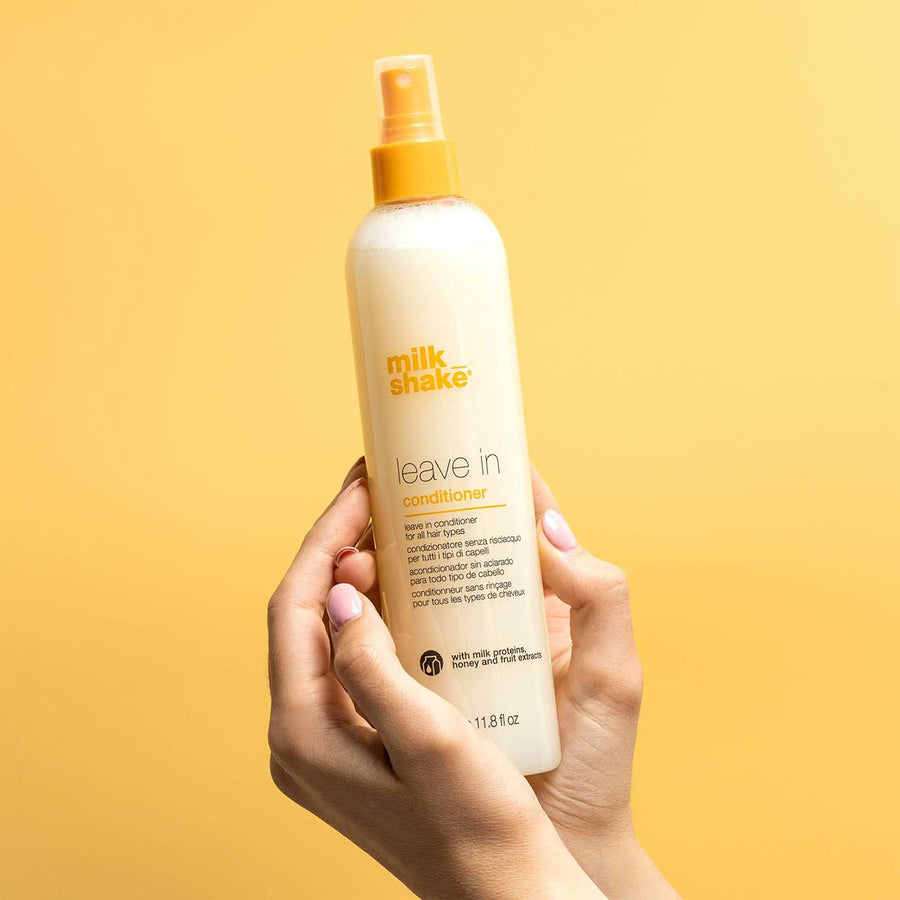 our #1 bestseller, year after year. 
Our original formula leave-in conditioner has been milk_shake's best selling product every year running. In fact, there is one bottle sold every minute.
Why? Because it's packed with benefits and smells incredible.  
Detangles
Hydrates
Protect color 
Refreshes curls 
Adds shine 
Sweet vanilla scent
featured reviews
The best leave in conditioner!
This product is so amazing! My hair is so much healthier and soft. Thank you milkshake!!
best stuff ever
Not only does this stuff smell the greatest it really does make your hair more manageable and keep the frizz down
love love love
I love this product! Not to mention it smells great! I have fine hair and it doesn't weigh it down at all. Highly recommend!
Great product! Versatile. Great to use in damp hair before styling product & blow drying or applying and letting hair air dry. Wonderful vanilla smell. Leaves hair soft and does not weigh it down.
Changed my hair & my life!
I have always had extremely dry hair. This conditioner has changed that! I recommend it to anyone that has "straw hair" like mine was!
Omg this stuff is pure magic. I absolutely love the leave in conditioner, it's perfect for my long hair to stop breakage when I'm combing it out while it's wet. I love it so much!!!
how to use milk_shake leave-in conditioner:
/ Wash with your favorite milk_shake shampoo & conditioner. 
/ Towel-dry blot and squeeze. Never rub.  
/ Spray on the mid-lengths and ends. 
/ Comb to distribute. 
/ Style as desired.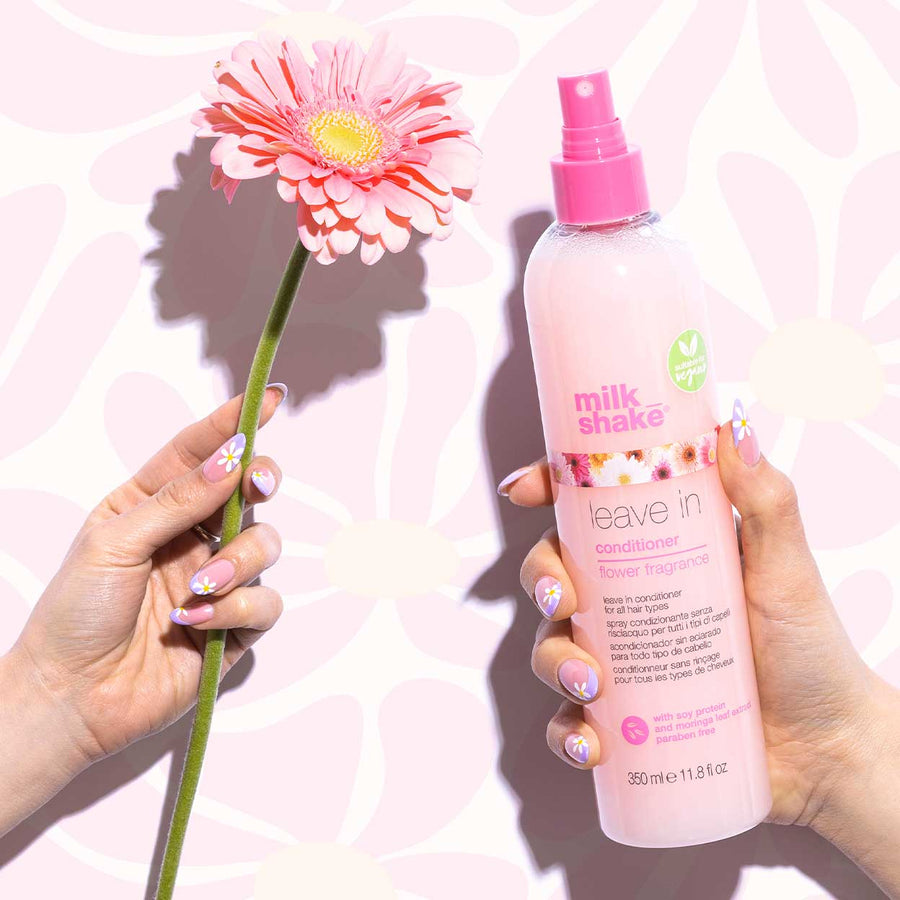 related articles