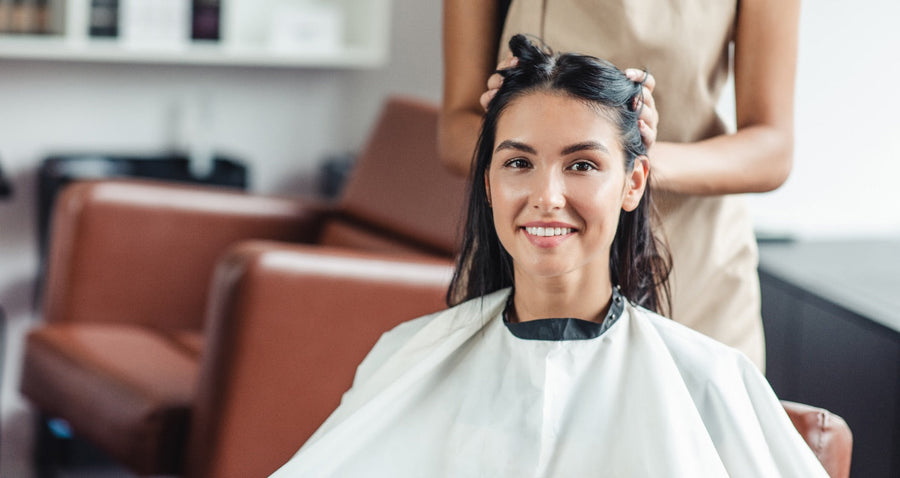 How to Book a Hair Appointment at a New Salon
Booking a hair appointment may seem like a simple task. Just call, settle on a day/time that works for both you and the salon and voila–it's all set. But what happens when you're a new client, would like to try a new service or go in for a dramatic transformation?
The way salon appointments are booked are a little more complicated when there are special circumstances at play. Oftentimes, clients are not aware of how much time a particular service will take, or how to prepare for it before coming in. This can lead to unmet expectations and unintended results after the services is performed. It helps both you and the salon if you go into making your appointment armed with the background information needed to help minimize potential confusion.
Booking a Hair Appointment as a New Client
If you are booking with a salon for the very first time, do not be afraid to ask questions. While the basic set up is pretty comparable at most salons (i.e... you make an appointment, have a consultation, receive services, etc.) different salons handle things well, differently.
For example, some salons may require that you book a separate consultation appointment before you book your service appointment. This is intended to give you and your stylist the most accurate estimate of time and cost associated with the look that you are going for.
If you know what services you normally receive, be as explicit as possible when booking your appointment at the new salon. Requesting a "cut and color" leaves a lot open to interpretation while booking an appointment for "Full crown balayage with highlights and low lights. Starting level 6, shoulder length hair, medium density with a trim and additional layering", is very specific.
This helps the front desk know how much time to block out for your hair appointment. It can also prompt your soon-to-be-stylist to send you some questions before hand, in order to maximize your appointment time. If you don't know your hair color level or density, it's ok to leave that for the consultation, just be as specific as you can be.
What to ask if you are trying a new look or service
If you're trying a new color, texture, treatment or styling service for the first time it's for one of two reasons: 1. Your stylist recommended it or 2. You saw it on someone else and want to try it out.
In the first case, you don't have much to worry about. Your stylist will guide you through the process, ask all of the important questions, and probably help get your hair appointment scheduled. in the second case, you're going to need to do your own reconnaissance.
If you have a current stylist, reach out to them first. Send them photos of the look that you are going for and ask for their advice. Next to you, your stylist knows your hair best and can help guide you in choosing the right services to achieve your desired end result.
If you don't have a stylist that you see regularly, book a consultation appointment with the salon you are considering. This will give you the best chance at an expected investment involved and prepare you for the possibility of multiple future appointments.
You know what they say, icy platinum hair wasn't balayaged in a day.
No matter what look you are going for, if it's new it's likely that you will want a professional's opinion to weigh in. By taking a few extra steps in the beginning, when booking your appointment, you can save yourself a lot of time, money and hassle later.