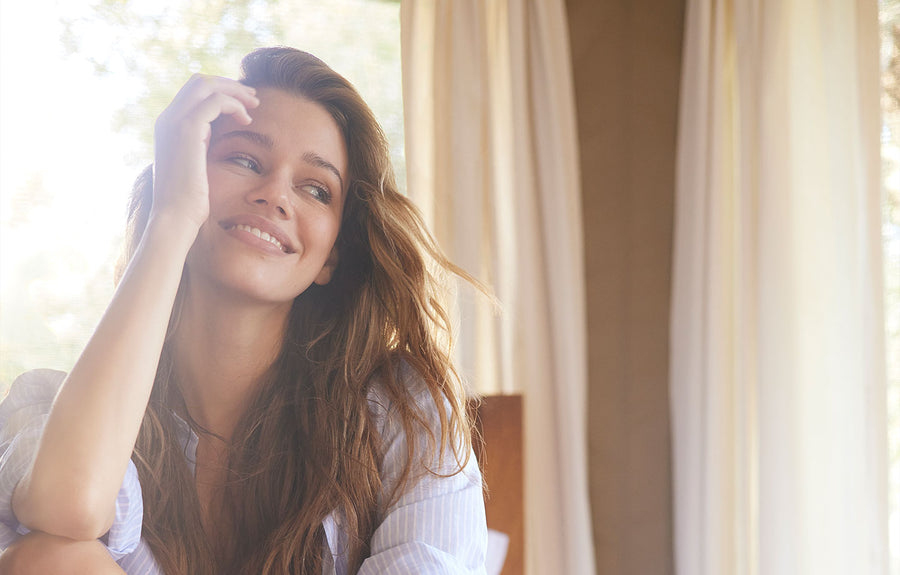 Introducing the perfect simple haircare routine
Wouldn't it be great to have an easy to use, whenever you wanted, regardless of your hair type cre routine? That's exactly why we created the Make My Day range.  
Make My Day adds a little something extra to your daily hair care. Featuring our iconic sweet vanilla scent, signature milk proteins and fruit extracts, Make My Day is the perfect first step into the world of milk_shake. 
Simple, enjoyable at-home care. 
We believe that hair care should be three things:  
Effective. Your hair should look & feel amazing.

 

Healthy. Not only for hair, but for people and the planet too!

 

Enjoyable. With unique textures and delicious scents to create a memorable experience. 

 
Our latest hair care range ticks all of these boxes and makes it easy. Make my Day provides a perfect entry point to a prestige hair care line without the pretense. Designed for frequent use that benefits all hair types and textures with our iconic sweet vanilla scent, Make My Day creates a simple, enjoyable hair care experience.  
/Shampoo: A nourishing cleanser that is gentle enough for daily use 
/Conditioner: A luxurious texture that delivers just the right dose of hydration 
/Whipped Cream: Our original, fan-favorite formula with updated packaging 
Want to get started on the right foot? Make my Day also has an in-salon treatment! The Make My Day treatment is customizable to treat your hair concerns, can be performed along with color services and is the perfect addition to any cut and styling appointment.  
 
Ready to make your day? Find your local milk_shake salon >>>