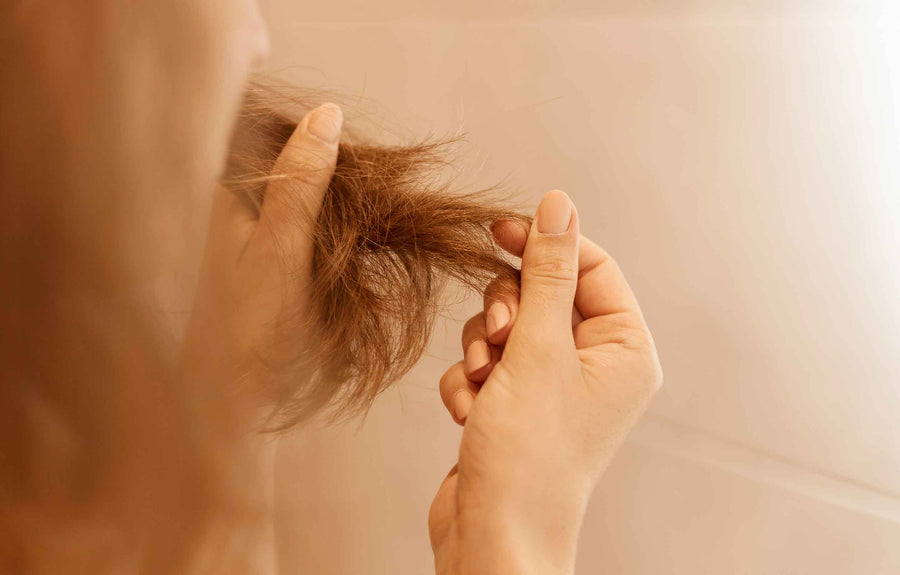 The best way to treat damaged hair
Whether you are coming off a summer of fun or you've gone a bit overboard on the chemical processing and heat styling lately, hair damage happens. While it's no picnic to have dry, brittle hair, the good news is that repair is always possible. There are several approaches to bringing back your hair's natural health and luster, from in-salon treatments to at-home care routines.  
How hair gets damaged 
While it may look like a solid strand, your hair is made up of many different components. An optimal balance of water, keratin, minerals and lipids makes for strong, healthy hair. When one or more of these components are lacking, you will start to see the tell-tale signs of damage. Loss of shine, brittleness and breakage, decreased manageability and volume and an increase in frizz are all signs of hair damage.  
Loss of shine and body can be attributed to a lot of different factors, namely using the wrong shampoo, or overdoing it on chemical processes. While a lack of moisture is usually the root cause, a deficit of nutrients can also be to blame.  
When your hair starts to lose keratin—a type of protein found in hair, skin, and nails—you will notice brittleness and breakage. Typically, this is what we refer to as "severely damage".  
Salon treatments for damaged hair 
If your hair falls under the severely damaged category—that is it's lost most of its shine, is brittle, difficult to manage and prone to breakage—you'll want to get yourself to a salon, stat. A professional hairstylist can diagnose your underlying hair issues and prescribe the right course of action. In-salon treatments, like the milk_shake integrity reconstruction system, are specially designed to be used in-salon, by a professional.  
This two-step treatment rebuilds hair from the inside out. The first step in the treatment—the rebuilder—contains keratin, other proteins, and amino acids that are delivered through a carefully formulated solution to penetrate deeply into the hair shaft. The second phase, the milk_shake fibre sealant is applied on top of the rebuilder. The fibre sealant it is designed to smooth the cuticle. This has the double action of not only sealing in the benefits of the rebuilder treatment, but also producing instantly softer, smoother hair. The integrity in-salon treatment, is activated with heat. 
FIND A MILK_SHAKE SALON NEAR YOU >>> 
At home treatment for damaged hair 
After your in-salon integrity treatment, your stylist will likely prescribe a strengthening hair care regimen for you to use at home. The milk_shake integrity line contains a powerful shampoo and conditioner duo, an intensive treatment, nourishing mask, and a split end repairing oil. This incredible family of products uses muru muru butter, hyaluronic acid, and organic buriti oil in addition to milk_shake's signature milk proteins and fruit extracts. These products are deeply nourishing and intended for weekly use.  
The milk_shake® Integrity Line: 
Integrity Nourishing Shampoo , Integrity Nourishing Conditioner , Integrity Intensive Treatment , Integrity nourishing muru muru butter , Incredible oil , Integrity Leave In