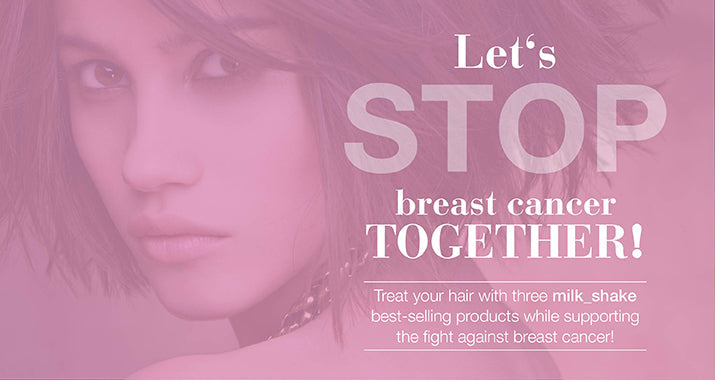 milk_shake invites you to join our effort to provide mammograms to woman in need, a goal made possible through our partnership with the National Breast Cancer Foundation. We are joining the fight by donating $15 000 to support breast cancer research, treatment and education. NBCF is one of the most recognized and respected breast cancer charities in the world and has received the highest 4-star rating by Charity Navigator, America's premier charity evaluator.
Let's go PINK together! Treat your hair with three milk_shake bestselling product while supporting the fight against breast cancer.
This year we are releasing limited edition leave in conditioner, whipped cream and incredible milk in pink bottles. As well offering a special price on these items to reach as many customers as we can with this promotion.
We would like to thank you every salon that has purchased milk_shake Go Pink products. Your support means so much to us. If you would like to learn more on the charity please visit https://www.nationalbreastcancer.org/ 
We believe in a world without breast cancer and we can STOP it together!