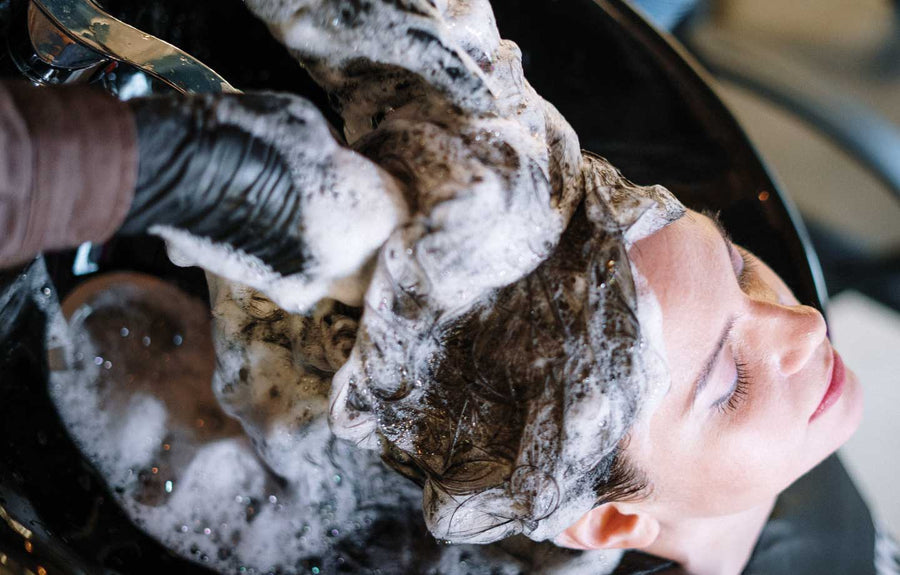 The Best Shampoo And Conditioner For Every Hair Type
Find your hair's knight in shining armor: the best shampoo and conditioner for every hair type. If you're like most women, you've probably gone through periods where you hop out of the shower after trying a new shampoo and think, please, oh please, let this one work. Then the frizz comes back or the curls droop anew. And your heart droops a little along with them. You shouldn't have to keep spending money on products with big promises and no payoff. Read on to find out which products will bring out the best of your unique hair type to bring back that post-wash glow.
Best shampoo and conditioner for color-treated hair
If you color your hair regularly, you know about the damage those luminous hues can do. Dry, dull, and fly-away hair takes the fun out of those new shades, and it doesn't take much to do a number on the color itself. Milk shake color maintainer shampoo is designed to help you have it all: vibrant, longer-lasting color with the silky-soft health of untreated hair. Natural milk proteins seduce your senses and your strands with serious hydrating power that leaves your hair feeling smooth and tamable. This color-care shampoo repairs already-damaged strands while fighting fade to keep your hair looking fresher, longer. Pair it with milk shake color maintainer conditioner for optimum results.
 Best shampoo and conditioner for normal to damaged hair
If your hair's just—well—normal or slightly dry, a
gentle cleanser and moisturizer
is all you need to help it glow. Milk shake
integrity nourishing shampoo nourishes all hair types
with vitamin A and essential fatty acids that
strengthen and moisturize your strands
. Gentle and frizz-defying, this nutrient-rich and refreshingly sweet-scented formula is the perfect solution for daily care and maintenance. If you're sporting damage from UV rays, chlorine, and pollutants, integrity is also chock-full of the proteins your hair needs to rejuvenate. For
extra moisture and nourishment
, pair it with
integrity nourishing conditioner.
Best shampoo and conditioner if your hair demands daily washing
You've heard the age-old adage: "Washing your hair daily damages your hair." And it can. But what about those of us whose hair gets greasy, flat, and limp if we skip a day of suds-ing? If your hair is especially fine or straight or if you use a lot of hair products, you might fall into this category. If you live at the gym or live in a really humid climate, you also have reason to wash daily. Shampooing your hair daily with regular shampoo can cause your strands to get dry, broken, and full of split ends. If that sounds like the sad remains of your mane, fret not: milk shake
daily frequent shampoo
is
especially made for daily washing
. This gentle, hydration-heavy formula is chock-full of milkshake's trademark milk protein to moisturize dry hair. Gentler cleansers like apple juice spare your hair the stress of other shampoos. Pair the shampoo with
daily frequent conditioner
for luxuriously
soft, shiny, and hydrated hair
without the fear of damage.
Make sure to check here (Click Link) for more amazing shampoos that will bring out the best in your hair and will be the perfect fit for you!