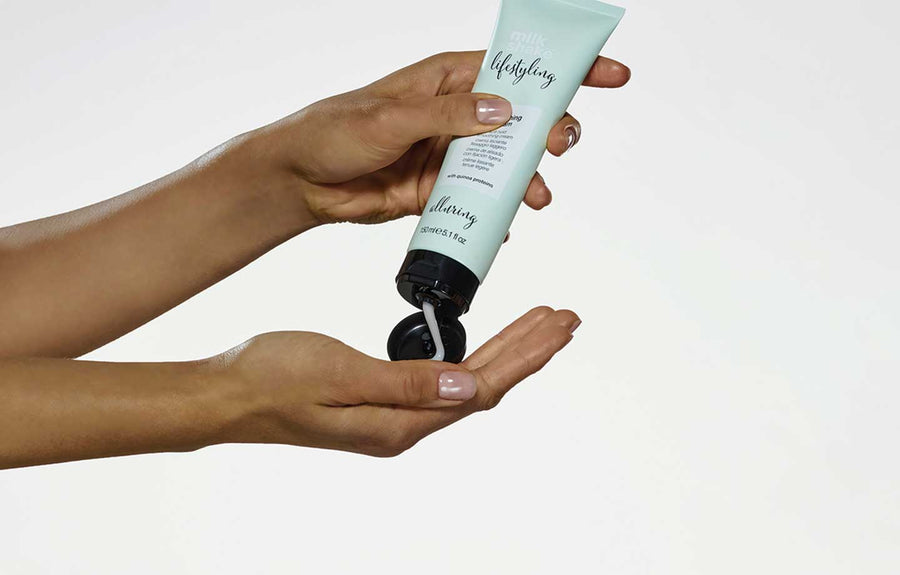 How to Layer Hair Styling Products
It's one thing to discover a new line of hair styling products that you immediately fall in love with (the feeling is mutual, by the way). It's quite another to know how to use all of your incredible new products together, to achieve a look that you love. No matter how wonderful a product line is, the real key to making it work for you is knowing how to use the products.
No one product is an island—unless we are talking about Incredible milk. That leave-in can all but file your taxes for you. Layering hair products effectively is the secret to not only creating a particular look, but also adapting it to your hair type.
Here are a few of our favorite combinations for crafting a few mainstay styles to keep in your repertoire.
Styling Products For Smooth Hair
Who doesn't love a good old-fashioned blowout full of body, bounce and mega-watt shine?
These product combos deliver all of the above while eliminating frizz. As an added bonus, Lifestyling Amazing's effects can last through two shampoos, while K-Respect Maintainer Mist adds a serious boost of hydration using essential oil, while maintaining  smoother sleeker looks, the effects can last 3 to 4 shampoos.
Combinations for Lived-in Hair
Tousled "lived-in" locks are a look that scream effortless chic. Whether you are an actual french-girl, or just looking to emulate the style, these combinations give just the right amount of oomph, without looking overdone. A pump or two of our life styling blow-dry primer will ensure that your hair stays protected while it's being styled to Parisian perfection.

Styling Curly Hair
There are few looks more glamorous than a head full of soft, cascading waves. Even if mother nature didn't bless you with natural texture, layering these products can help you feel like she did. PRO TIP: The less you handle wavy and curly hair the better. When drying, use a soft, microfiber towel to gently pat the water out. This will help keep the frizz away.