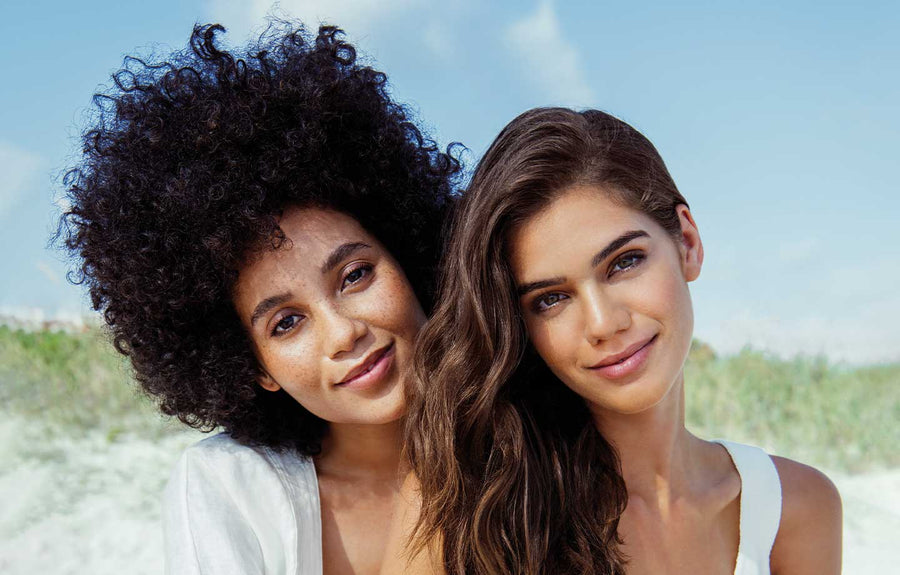 SUMMER solutions for your hair
Basics of summer hair repair - How to undo the damage of sun, salt water, chlorine and other summer hair hazards. Tips from Bella Vita & Z.One Concept Educator Jeffrey Perry.
The number one issue in the summer is pool water with too much chlorine, and the lake waters with algae and chemical buildup from our farm lands. So my first recommendation would be Deep Cleansing Shampoo after every swim, it is SLS free, cleansing the hair deeply but gently, maintaining the hair's moisture balance. Follow with Active Milk Mask for restructuring dry and damaged hair or Active Yogurt Mask for conditioning natural and color treated hair. Then I recommend following with the delectable scent and detangling qualities of the Leave In Conditioner which also has Integrity 41 and vitamin E that protect from UV rays helping to maintain hair color.
Glistening Spray, a polishing spray for frizzy hair, gives shine, eliminates static electricity and improves manageability and helps to maintain the hair's moisture balance and is essential for humid days!
When my clients are out in the blazing sun at a ball game or working in the yard, Milk_Shake Lifestyling products create a natural style and have UV filters that protect their hair color. 
There is also Sun & More's four step program. All Over Shampoo for hair and body. Beauty Mask, a deep mask to be used after every shampoo. Pleasure Oil, an oil and emollient for hair and body. Restorer Milk nourishing and protective for all hair types, it softens and hydrates hair during and after sun exposure.
Enjoy your summer and Have Fun!