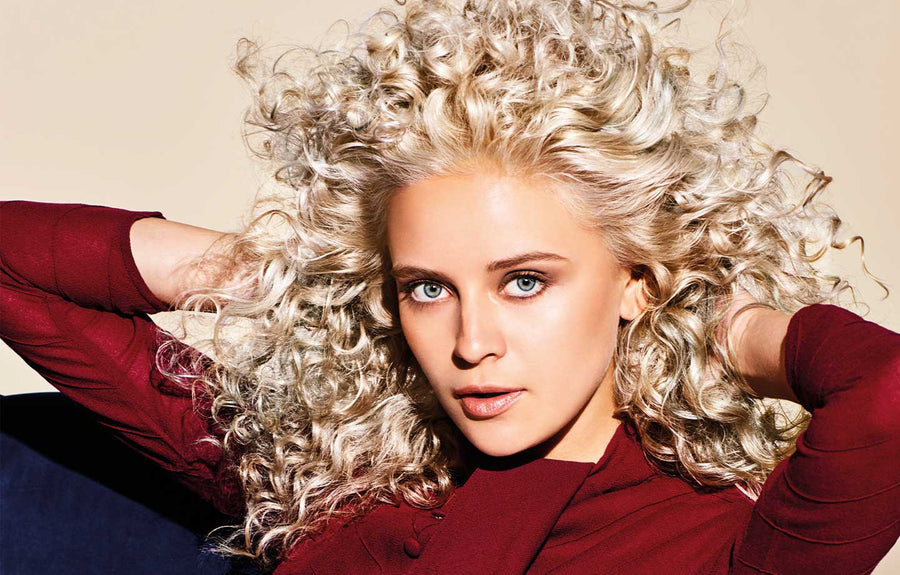 Voluminous Hair: Our Secrets to Big Volume and Perfect Texture
We know, we know—you've tried everything to achieve voluminous hair. And we get it: you're a fine-haired connoisseur of volume solutions. But having thin strands can hold you back from exploring the styling options and easy maintenance enjoyed by your coveted thick-haired counterparts. Having thin, fine, or pencil-straight hair can be a bummer. With enough back-brushing and upside-down blow-drying, you manage to add a little body…only to have it banished as quickly as it began by a little dry weather or a gust of wind. When the time comes for a new hairstyle, you find exactly nothing that your hair could handle. Layers? They disappear immediately upon drying. Full waves? If only. Luckily, even the most stubbornly un-style-able hair can be taught more voluminous tricks. Instead of scouring the shelves of the pharmacy (again) for every mention of the word "body", try some of our expertly formulated solutions to put some spring back in your strands.
Styling freedom for voluminous hair
If your hair shrinks from blow-drying efforts or refuses to be molded into any style but "straight", we have just the solution. No inhibition volumizing styling foam uses hydrating ingredients like aloe vera to add a bit of natural bounce. The foam's wheat proteins compliment the naturally low protein content of finer hair. This energizing, foamy blend provides lightweight hold for blow-dry styles and protection against that dreaded style-destroyer: humidity.
For lift, support, and anti-static power
If your wayward strands stand at attention at the slightest hint of static or if your body-building products add too much weight, no inhibition body booster may be your ticket to voluminous hair.  Its scent will awaken your senses while organic extracts tease your roots into a more voluminous style. It's powerful enough to support your strands from root to tip, but light enough not to leave your hair hanging limp and heavy.
For day-at-the-beach body
No, we don't mean the bikini-ready kind. If your style is dying for support and volume a la "slightly windswept",
no inhibition sea salt spray
will help you get there. Sea salt is famous for expanding your hair cuticle; this gives fine hair a fuller appearance. It also adds a gorgeous, slightly messy wave. Our sea salt spray is also chock-full of no inhibition's signature guarana. It's good for more than morning energy: it also supports and strengthens your strands to hold your style in place for a full-bodied look.
For strong, volume-boosting hold
Goodbye, clumpy hairspray. Hello, long-lasting and lightweight hold. If you're craving reliable volume without the oily evening-after problems of a cream or gel, no inhibition volumizer hairspray is here to help. Its seductive scent is almost as good as the sexy, voluminous, style-saving hold it offers for all hair types. Spray it on, fluff your hair with your fingers, and enjoy the hours-long lift from this body-building spray.
For an instant lift to flat hair
Need low-maintenance styling that provides serious lift?
No inhibition matt volumizing powder 
 is effective, invisible, and simple to use. Just dust a small amount onto your strands or pour into your palm and distribute to the desired areas. Use it on your roots to hide oil and volumize limp locks. You can also comb it through your bottom layers with your fingers for all over body. It's a quick and versatile way to bring flat or fine hair back to life. Limp locks can be a nightmare to style, but they're an incredibly common problem (despite what the runway would have you believe). Don't resign yourself to a pin-straight, layer-less life. Try out one of our many volume-boosting solutions to add variety to your style and create thicker, sexier, and more voluminous locks from even the finest strands.