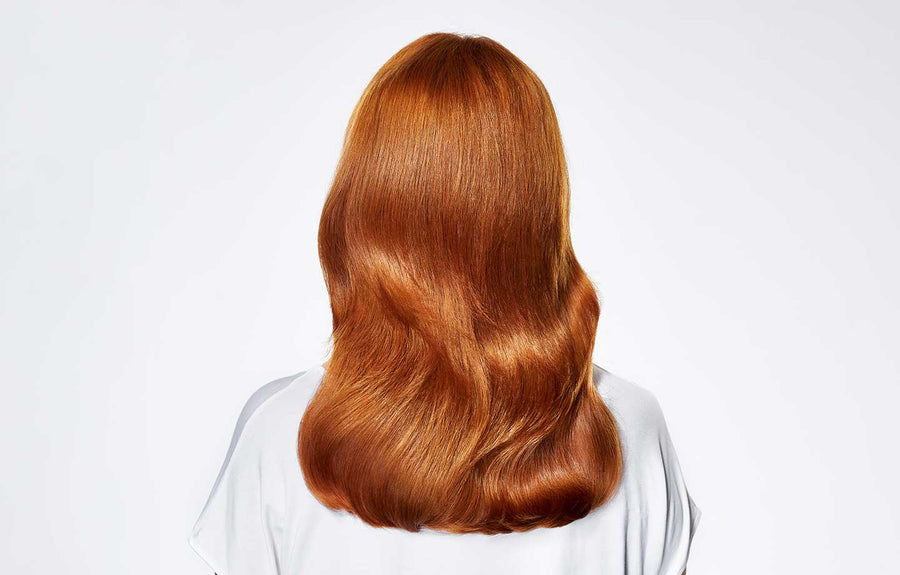 the best shampoos for taking care of your hair color
After you step out of the salon with a fresh new cut and color, you want it to last...right? Once you've spent time and money at the salon most of us want our color to stay fresh, vibrant and brass-free. Choosing the right shampoo and conditioner to care for your new hair color is mostly determined by which color service you've had. Let's break it down by shade, to keep your new color healthy and beautiful. 
Color maintaining vs. Pigmented shampoos
The hottest thing in hair color maintenance these days are pigmented shampoos. These tinted formulas have small amounts of pigment added to the formula to counteract brassy tones in hair. While they are a fantastic way to keep your color more neutral (as opposed to warm-toned) they don't actually preserve your color. 
For that, you need a color maintainer shampoo. These types of shampoos are specially formulated to maintain vibrancy, hydrate and preserve the tone of your color. Our milk_shake colour maintainer shampoo & flower power colour maintainer shampoo both include integrity 41 which acts as a powerful color protector. 
Milk_shake pigmented shampoos: 
Silver shine shampoo / for light to very light cool toned blondes, gray, and white hair 
Silver shine Light Shampoo / with 50% less pigment 
Icy Blond / for ultra-light, ashy blondes  
Cold Brunette / for dark blondes, and light to dark brunettes 
Best shampoo for Blondes 
If you are a natural or color-treated light to ultra-light blonde or you have grey or white hair, you'll want to cleanse once per week with silver shine shampoo and conditioner. This violet pigmented shampoo works to counteract brassy undertones that commonly pop up a week or two after a blonding service, as toner begins to fade.  
If you have ultra-light or platinum hair you will want to keep it cool and clear with our Icy blond shampoo & conditioner. This dramatic black pigmented shampoo deposits ash tones onto the hair. This means that it will give your ultra-light hair a cool, grey tone.  
In between your silver shine wash days, we recommend either our moisture plus, or integrity nourishing shampoo—depending on the condition of your hair. Blonding services can be very hard on your hair's health and it's important to give it a little extra love afterwards 
Moisture plus shampoo & conditioner / for dry hair 
Integrity nourishing shampoo & conditioner / for very dry or damaged hair.  
Best shampoo for brunettes/ redheads 
If you are a natural or color treated brunette who tends to pull warm—cold brunette shampoo and conditioner is for you. This blue pigmented duo counteracts the orange-ish brassy tones that are commonly found in darker tones. Using cold brunette shampoo & conditioner once per week can keep your chocolate, mocha, and espresso tones clear, rich, and brass-free. 
In between cold brunette cleanses—or if you are a natural or color treated redhead—you will want to follow up with our colour maintainer shampoo and conditioner. Available in two formulas, this powerful duo keeps color hydrated, vibrant, and shiny.  
Colour maintainer shampoo & conditioner / sulfate free, with milk proteins & integrity 41 complex 
Flower Power colour maintainer shampoo & conditioner / vegan-friendly with soy proteins & integrity 41 complex.