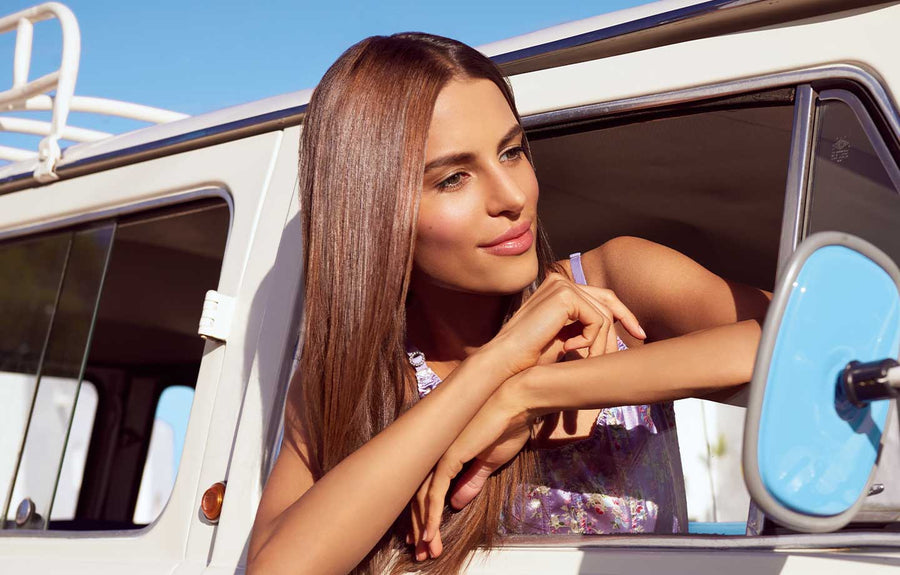 What is Hair Lamination? The Latest in Shiny Hair Care
Lamination services are the hottest thing to happen to hair since the flat iron. In 2019, brow lamination burst onto the scene giving the beauty-obsessed the fluffy, styled eyebrows of their dreams. 
We combined the theory behind ultra-popular brow lamination services with the desire for super smooth, sleek, shiny hair and thus a new in-salon service was born. 
What is hair lamination? 
Lamination services refer to the process of applying a product that coats the hair strand, sealing in hydration. This coating also serves to smooth down the cuticle, making hair appear smoother and fuller and feel softer. The trademark of a lamination service is the incredible, mirror-like shine finish.  

What is insta.light? 
Our newest in-salon service makes hair lamination simple and quick. It takes just 30-60 minutes—depending on your client's hair length. Insta.light can be performed as either a stand-alone or add-on service following a cut or color or even before a blowout. 
Insta.light is a 4-step service using a family of products designed to work together to coat and protect the hair. While the effects of the insta.light service lasts up to 3 washes, you can prolong the effects at home by using insta.lotion.  
Does hair lamination work on every texture? 
Every hair type and texture can see results from a hair lamination service like insta.light. However, the effects are most dramatic on straight hair. This has a lot to do with how light is reflected, with flatter, smoother surfaces generally giving the most dramatic shine effect.  
Interested in trying an insta.light service for yourself? Find your local milk_shake salon >>>