Looking for super sleek, ultra-shiny, fuller-looking hair? 
Introducing the latest innovation in shine! insta.light reflects light to give you super sleek, shiny hair that lasts up to 3 washes. With both at-home and in-salon care, insta.light has your glass hair covered!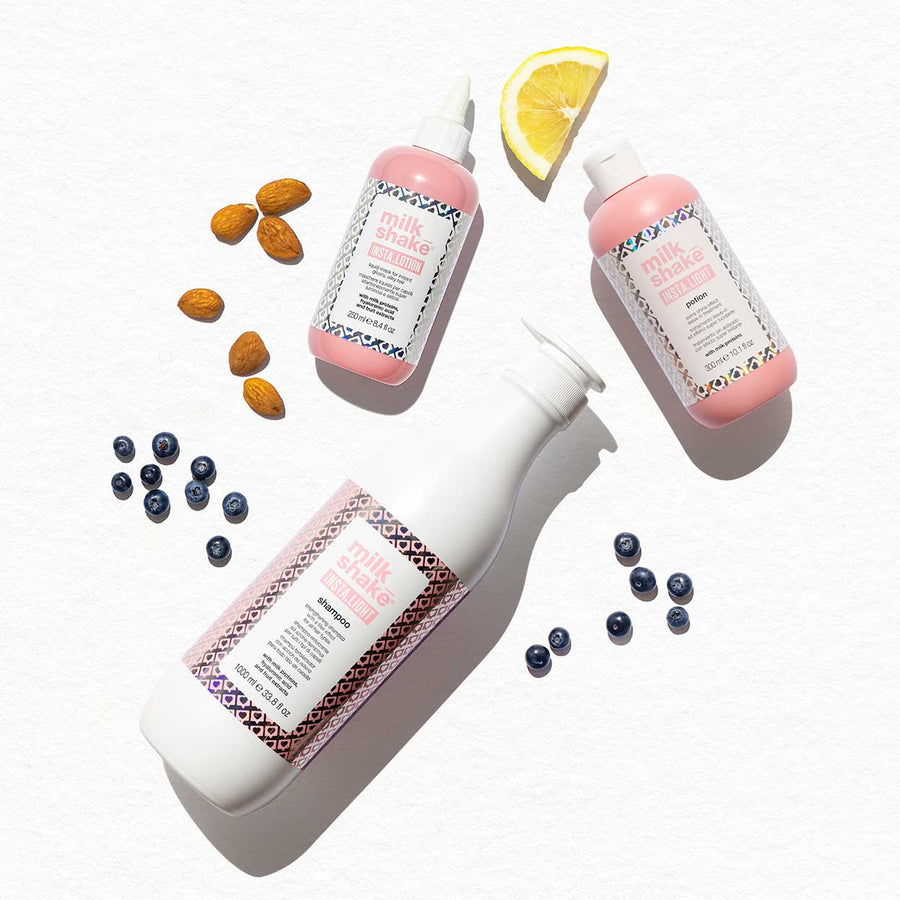 A unique in-salon service for glass hair 
We've all heard of brow lamination—a service that transforms brows that are sparse and unruly into in the fuller-looking, face-framing brows we all crave. With insta.light, milk_shake is bringing these results to hair! We combined the theory behind ultra-popular brow lamination services with the desire for super smooth, sleek, shiny hair to create the insta.light service.
insta.light is a 4-step in-salon service that coats the hair follicle to create mega-watt shine. With a combination of powerful active ingredients, insta.light not only creates intense shine, but it also delivers an extra dose of hydration, while making hair appear fuller.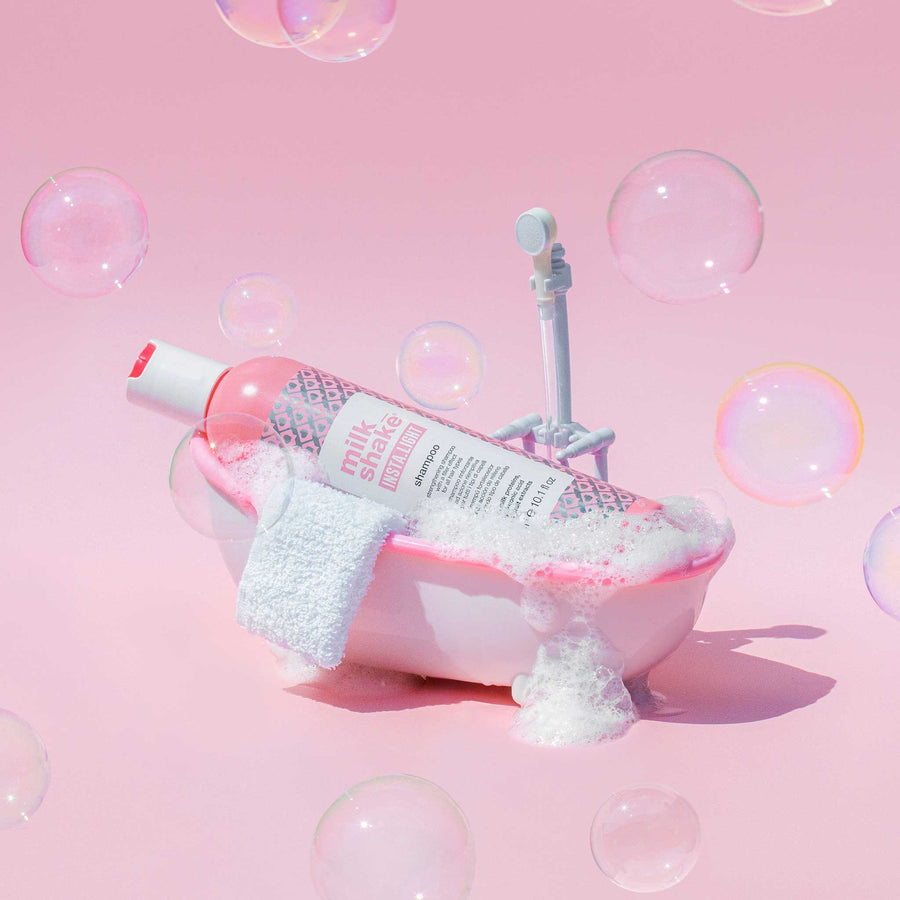 insta.light after care
To prolong the effects of the insta.light in-salon service we recommend using insta.light shampoo and insta.lotion liquid hair mask at-home. You can extend the effects of your insta.light service at home for up to 3 washes. 
how to use insta.light at home:
Step 1: wash with insta.light shampoo. 
Step 2: apply insta.lotion liquid hair mask 
Step 3: rinse 
Step 4: style as usual 
Beauty that's good for you 
The combination of natural fruit extracts for softness, hyaluronic acid for hydration, and our signature milk proteins for strength ensures that insta.light products leave your hair feeling healthier than before the service. Plus, the addition of almond proteins seals the cuticle, making hair ultra soft and extra shiny.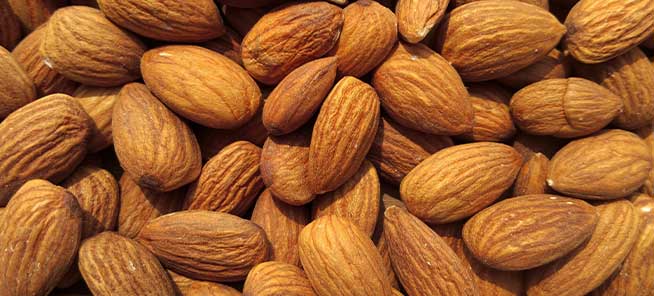 sweet almond proteins
cover the hair fibre and seal hair cuticles, giving hair elasticity, softness and shine.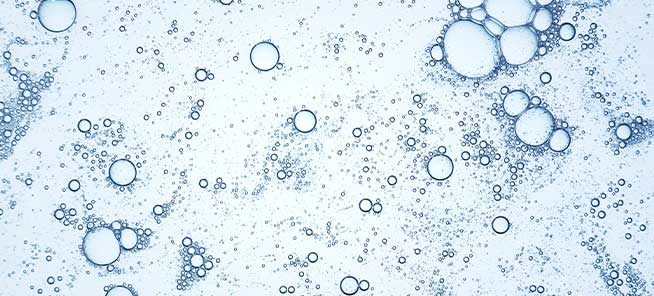 hyaluronic acid
penetrates into the hair's structure, balancing the hydration levels within the hair.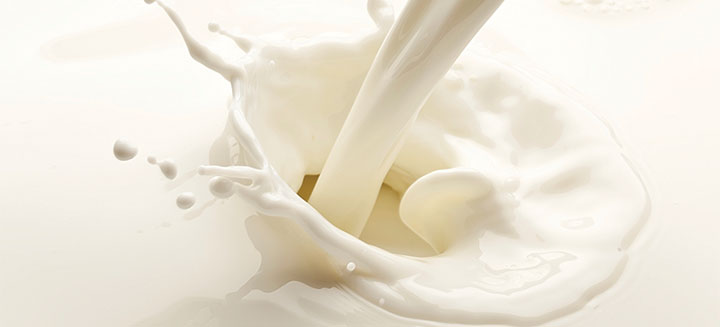 milk proteins
have a conditioning and nourishing effect, giving hair strength and softness.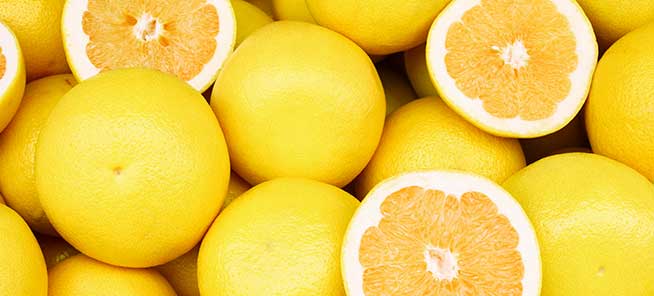 fruit extracts
lemon and blueberry give the hair radiance, shine and silky softness.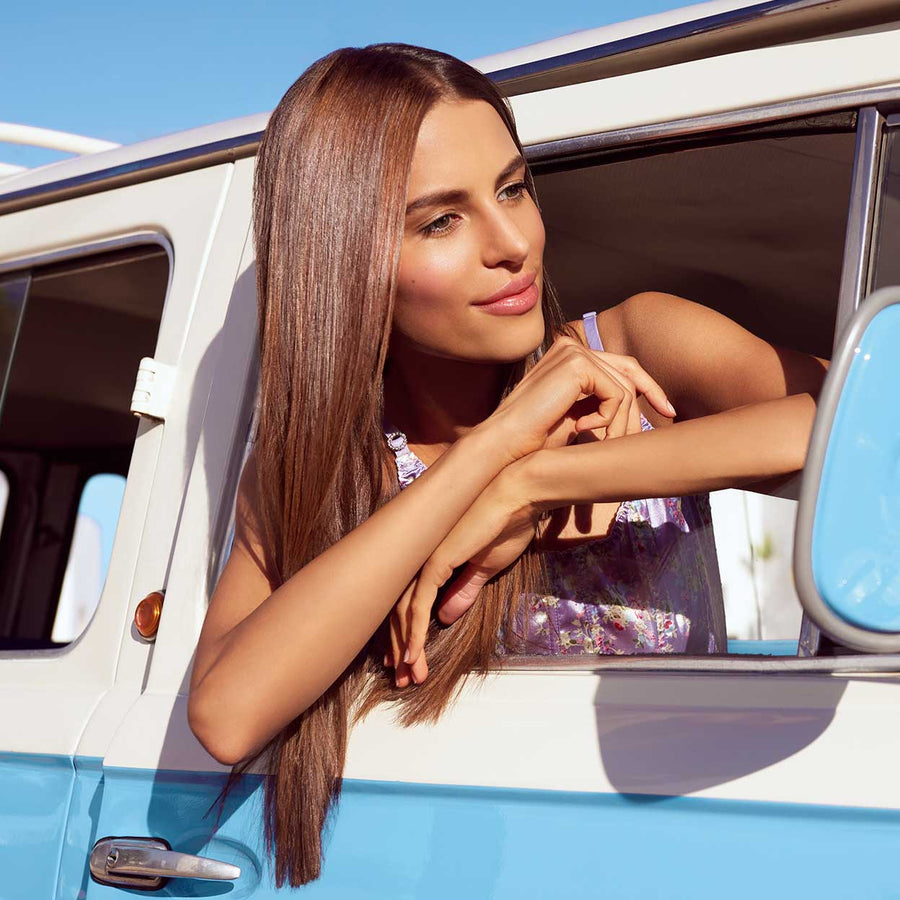 related articles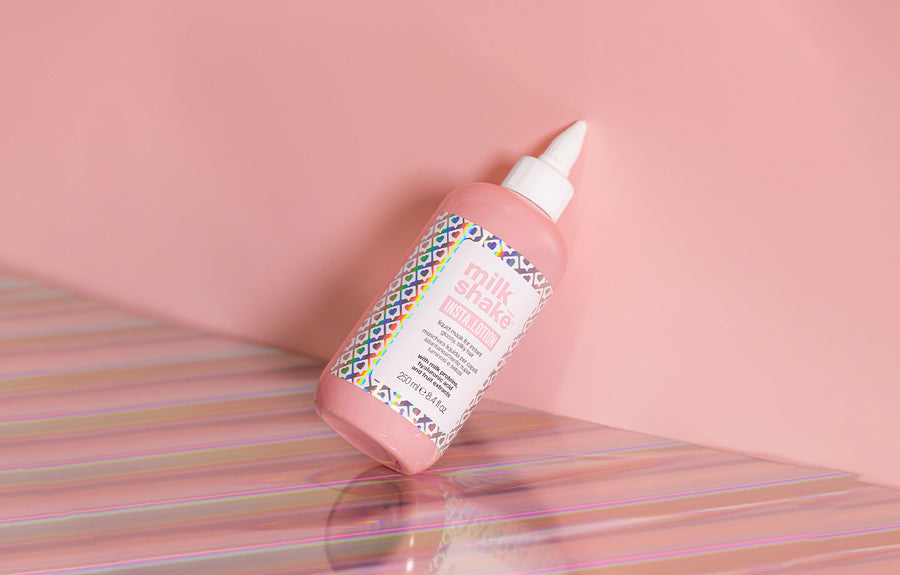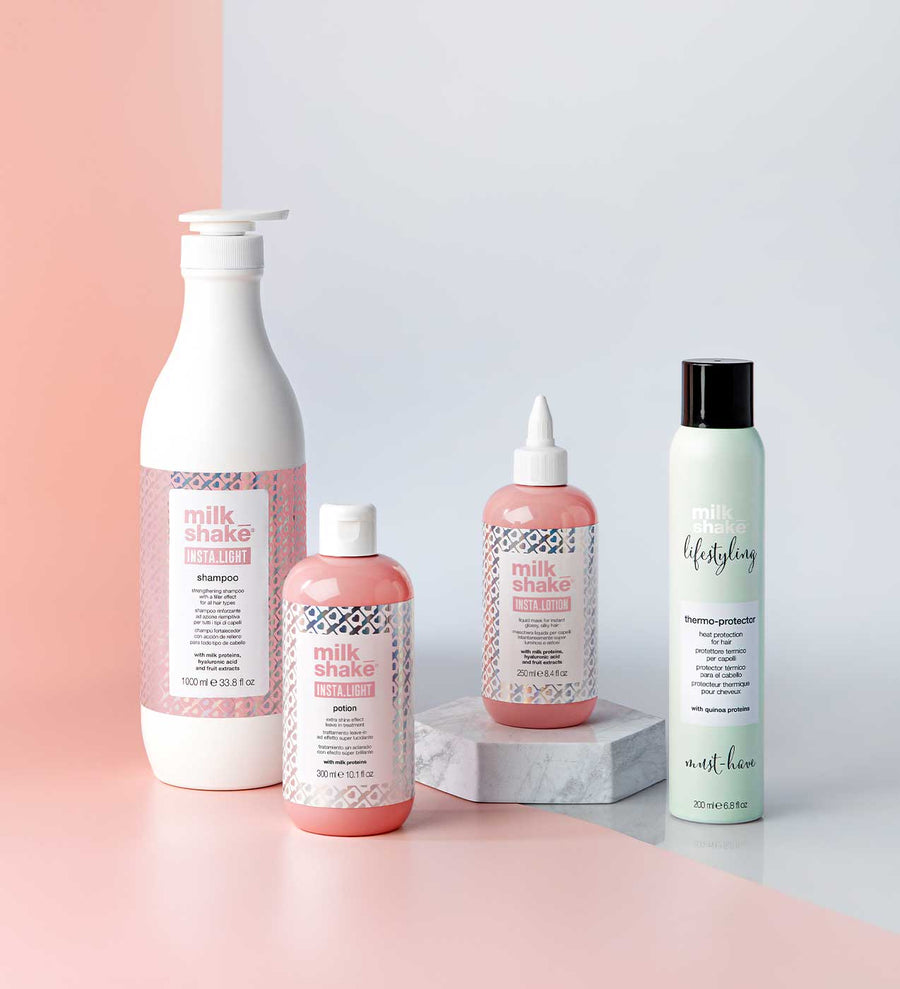 glass hair for days.
Stop in to your local milk_shake salon for the latest in shiny hair. insta.light gives soft, silky hair with incredible shine in as little as 30-60 minutes. This hair lamination service has just 4 steps and the effects last for 3 days.
sweet almond: seals the cuticle, gives elasticity, softness & shine
hyaluronic acid: balances hydration levels
+ our signature milk proteins & fruit extracts!