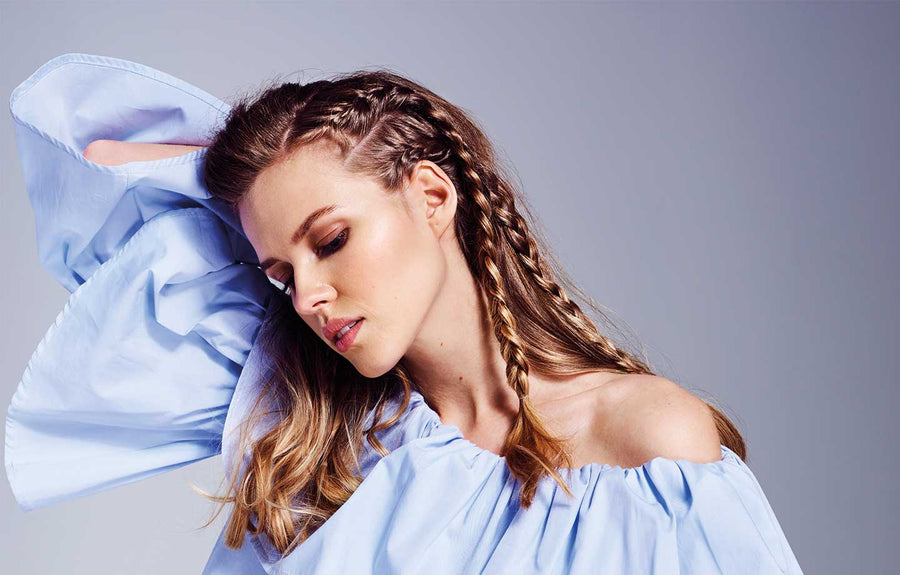 Lifestyling product combinations for every hair style
milk_shake Lifestyling products yives you unlimited combinations of styling products to achieve any look you want. Our Art Team member Sarah McGinnis is sharing her "go to" styling product combinations to create different styling outcomes for her salon guests.
BOUNCY CURLS
For my curly guests, I'm focusing on helping them achieve frizz free and bouncy curls this summer. The Smoothing Cream is an amazing tool. The quinoa proteins and silk extracts help ensure the health and integrity of the curls, while the anti-humectants seal the cuticle and help prevent humidity from creating unruly, frizzy curls. The Shaping Foam is going to help achieve volume and form and hold the shape. Fun Fact: Any time you are using a product for volume, dry the hair to 85% before applying it. Water dilutes products and if you put a volumizer in wet hair you will not get maximum volume.
SEXY BLOW_OUTS
For
blow-outs
, I like to focus on
texture
.
Dry Shampoo
is my "go to" when it comes to adding invisible texture to the hair. We always think about using dry shampoos for soaking up oils, right? Well, that is exactly why it's great on clean hair, too. Not only it will prevent the hair from being overly soft, but also it will help your blow-outs to last longer.
Styling Potion
is going to give a soft hold, but more importantly it will create memory to the hair.
BREEZY BEACH WAVES
Liquid Designer and Design Wax are the perfect duo for touchable, movable and polished beach waves. Liquid Styler provides a medium hold and soft memory during blow outs. When twisting the hair with medium round brush, Liquid designer offers the hold of a tradition gel without the crunch, making hair touchable and movable. After allowing the hair to set, add a little bit of Design Wax to break up the curls. Design Wax gives high shine and separates the curls without deforming them or creating frizz. Don't forget to broaden your hair product wardrobe with new Lifestyling product combinations.
Sarah McGinnis Art Team Member, z.one concept North America Insta: @pincurlsgirl