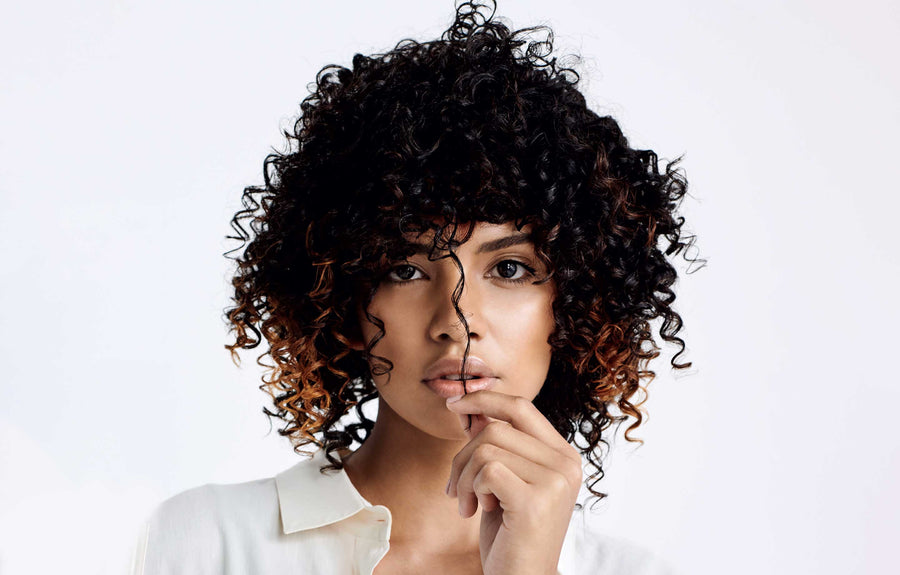 Which products are best for frizzy hair? Leave-ins, serums, or oils?
Frizz is one of the most common hair challenges. So much so that there are countless products designed to help tame, control, and even eliminate frizz. There are so many leave-ins, serums, and oils to choose from that it can feel really overwhelming to choose what to use, and when.  
While milk_shake offers several solutions for frizz-afflicted hair, we have identified a few product combinations that can work wonders when paired together. In this post, we will talk about the differences between a leave-in, an oil and a hair serum and tell you which of these products will work best for your hair type.  
Leave-in treatments for Frizzy hair  
While there are a lot of factors that can contribute to frizzy hair, the bottom line is a lack of hydration. Leave-in treatments are designed to be an extended release of moisture for seriously dry strands. Think of how amazing your hair feels after using your favorite conditioner, now imagine that feeling happening all day. Yep, leave-in conditioners are where it is at. As a matter of fact, we feel so strongly about the benefits of leave-ins that we have developed nine of them. You can learn more about which leave-in is right for you, here.
Leave-in treatments are generally designed to be used as a base layer for your styling products. This means that you will generally apply a leave-in first, on towel-dried hair. For the purpose of targeting seriously frizzy hair, we are going to focus on our milk_shake incredible oil. This multi-benefit product definitely lives up to its name. Incredible oil is both a leave-in treatment styling spray in one, repairing split ends and providing protection against future damage.  
Best Serums for Frizzy Hair 
Let's talk serums—the powerhouse of the frizz fighting haircare family. Serums deliver a serious dose of hydration coupled with incredible shine. You can use serums both before and after styling if you're looking for an extra dose of shine. Milk_shake glistening milk is specifically designed to give frizzy hair and extra dose of moisture and shine. Glistening milk is especially good for hair with a bit of natural texture, as it can be applied after styling to enhance curl definition.  
If you're looking for serious shine, you may want to top off your style with our glistening serum. Applied to towel-dried hair, this serum helps to lock-in moisture before styling. When used as a finishing product, it produces a gorgeous sheen. 
Best oil for frizzy hair 
There is almost no product better suited to deeply nourishing hair than a high-quality oil. Similarly, to serums, oils can be applied before or after styling, depending on the desired effect. Application before styling helps to lock in hydration, while a post style application adds shine. Milk_shake argan oil nourishes hair from the inside out and was crafted with frizzy hair in mind. This is powerful stuff, and a few drops can go a long way! 
Are you wondering whether a leave-in, serum or oil is the right choice for you? If you mainly hair-dry your hair, you will probably want to layer all three products for maximum benefits. While they can also be used in combination for heat styling, there is an easier way.  
Milk_shake Lifestyling Amazing Original and curls and waves are our patented all-in-one solution to not only eliminate frizz, but to keep it from coming back. Amazing styling sprays are designed to produce a smooth shine to every style finish—smooth or curly—for up to two washes. If you are looking to provide exceptional care for your hair, while cutting down on your styling time, the Lifestyling Amazing may just be your answer!